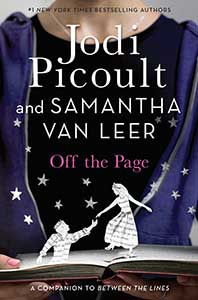 Off The Page!
Following the success of Between the Lines, Jodi Picoult and her daughter and co-writer, Samantha van Leer, have teamed up for their second young-adult (YA) novel, Off The Page. It's a tender and appealing romantic novel filled with humor, adventure, and magical relationships. Sixteen-year-old Delilah is finally united with Oliver—a prince literally taken from the pages of a fairy tale. There are, however, complications now that Oliver has been able to enter the real world. To exist in Delilah's world, Oliver must take the place of a regular boy. …more
Off The Page Tour is coming!
Can't wait to see many of you when I tour for Off The Page.
USA Tour: May 19 – 30 »
UK tour: June 2 – 5; stay tuned for details.
#offthepage #iwish Join the conversation about Off The Page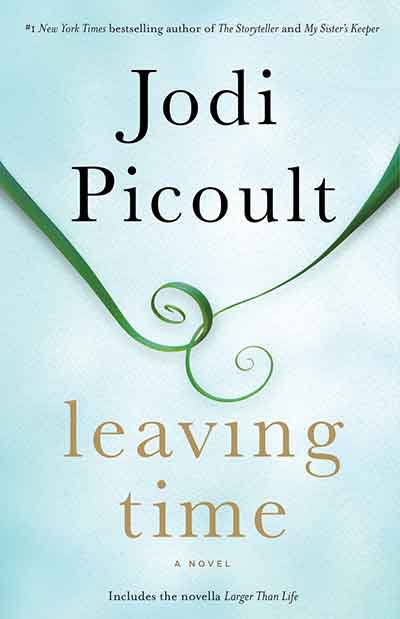 leaving time!
A mother's love.
A daughter's search for truth.
A mystery that will not rest…
Throughout her blockbuster career, #1 New York Times bestselling author Jodi Picoult has seamlessly blended nuanced characters, riveting plots, and rich prose, brilliantly creating stories that "not only provoke the mind but touch the flawed souls in all of us" (The Boston Globe). Now, in her highly anticipated new novel, she's delivered her most affecting work yet —a book unlike anything she's written before.
Jodi's new novel, Leaving Time, was released in the US, Canada, and Australia October 14, 2014, and in the UK on 4th November. Leaving Time debuted as #1 NYT bestseller on October 26, 2014. 13-year-old Jenna Metcalf is searching for her mother, Alice, an elephant researcher, who disappeared 10 years earlier after a tragic accident at their sanctuary for former circus/zoo elephants. Leaving Time explores the mother-daughter relationship and the idea that those we can't forget are never truly gone. …more
Best-selling, reliably entertaining, and thought-provoking Picoult's newest multifaceted novel is redolent with elephant lore that explores the animals' behavior when faced with death and grief, and combines a poignant tale of human loss with a perplexing crime story that delivers a powerhouse ending.
Readers can usually count on blockbuster novelist Jodi Picoult for two things. First is a smart, accessible yarn with a suspenseful puzzle at its core that will keep readers enthusiastically turning the page. Second is impressive insight into any number of topical issues. From donor children and terminal illness to teen suicide and social issues like class and race, Picoult does her homework, and her main themes are thoroughly researched and engrossingly presented. With this new novel, "Leaving Time," her fans will not be disappointed.
Catch up with Jodi…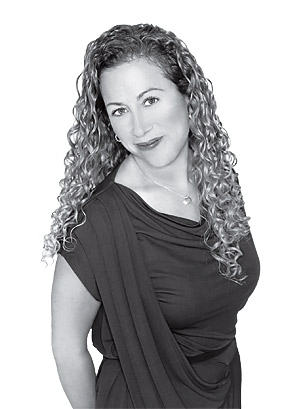 It is estimated that there are 40 million books by Jodi Picoult in print —in 35 countries. Wondering what makes Jodi such a prolific, bestselling author? Learn more about Jodi and read her latest answers to frequently asked questions.
Meet Jodi in person at an upcoming book tour book tour! See new photos and videos and listen to podcasts on Jodi's new media page. And… always get the latest news: sign up to receive her monthly newsletter "From the Desk of Jodi Picoult".
'Picoult is a master in dissecting and describing the tangle of family relationships and the counterbalance of love.'
— Tampa Tribune
Published novels: 1992-present
Songs of the Humpback Whale (1992), Harvesting the Heart (1994), Picture Perfect (1995), Mercy (1996), The Pact (1998), Keeping Faith (1999), Plain Truth (2000), Salem Falls (2001), Perfect Match (2002), Second Glance (2003), My Sister's Keeper (2004), Vanishing Acts (2005), The Tenth Circle (2006), Nineteen Minutes (2007), Change of Heart (2008), Handle With Care (2009), House Rules (2010), and Sing You Home (2011), Lone Wolf (2012) and the YA novel Between The Lines (2012) co-written with my daughter Samantha van Leer, and The Storyteller (2013) My most recent novel, Leaving Time, was released in the US, UK, Canada, and Australia in the fall of 2014. I've teamed up with my daughter and co-writer, Samantha van Leer, on our second (YA) novel, Off The Page; it will be released May 19, 2015.